HAEMUS strives to promote scientific research and culture on the Balkan Peninsula, offering a wide range cultural heritage services. These fall into several categories, including: research, cultural resource management, publication, education, promotion and tourism.
The main and primary goal of HAEMUS is scientific and scholarly research in the fields of archaeology, history, culture and art. Particular attention is paid to the dissemination of the cultural heritage of Macedonia and the Balkans through publication of expert and popular books, brochures, ancillary works, catalogues and maps. The aim is to introduce archaeology, history and common culture to the professional and public media in an accurate and truthful
manner.
We also provide advice and assistance in the creation of audio-visual materials, such as audioguides, documentaries, videos and other promotional material related to cultural heritage. We arrange different types of educational activities, such as lectures, workshops, seminars or conferences.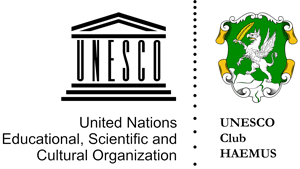 In addition, we manage the official UNESCO Club HAEMUS, including educational tours and public lectures under the motto of Open Educational Resources, in accordance with the policies of UNESCO for OER. The main aim is open access to knowledge, especially on the Internet.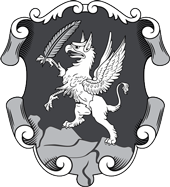 Finally, the organization publishes the HAEMUS Journal annually, a peer-reviewed, open access, academic e-journal for the history and archaeology of the Balkan Peninsula (ISSN 1857- 8411). The aim of the journal — based on the principles of OER and Creative Commons licenses — is to present the latest developments in the historiography and archaeological research of the Balkans, both in terms of methodology and content. The journal is based on purely academic research, with an editorial board consisting of scholars from highly prestigious international institutions.
HAEMUS – Center for Scientific Research and Promotion of Culture
Bld. Jane Sandanski 109/1/37, Skopje, Republic of Macedonia
phone: +389(0) 77 524 987
e-mail: contact@haemus.org.mk;
web: http://haemus.org.mk